EVE Online News
01/23/2018 06:34 PM
2018/01/25 - Mass Test On Singularity!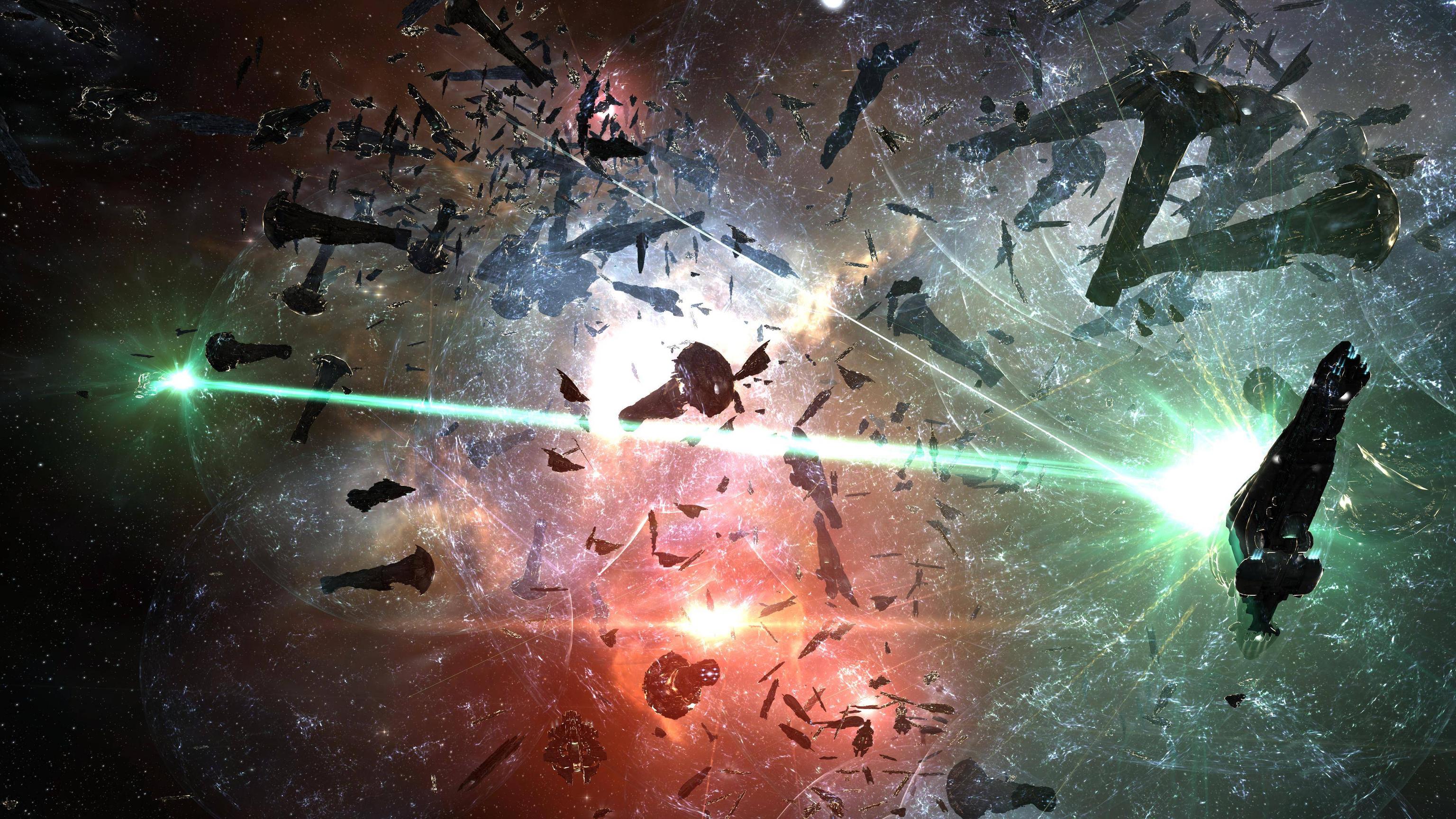 We are planning a mass test on Singularity for testing changes for the February release.
This time we are testing a number of significant changes in the audio code and graphics engine, Upwell structure changes, and general client and server performance.
If you're interested in attending please join us on Singularity on Thursday the 25th of January at 17:00 UTC.
Participants will receive a reward of two million skillpoints (available only on the test server Singularity).
Please note that numbers, art assets, and other game properties on the test servers are not final and may change before they are released.
01/23/2018 04:11 PM
Octopus Red Flight SKINs Available For Selected Hulls!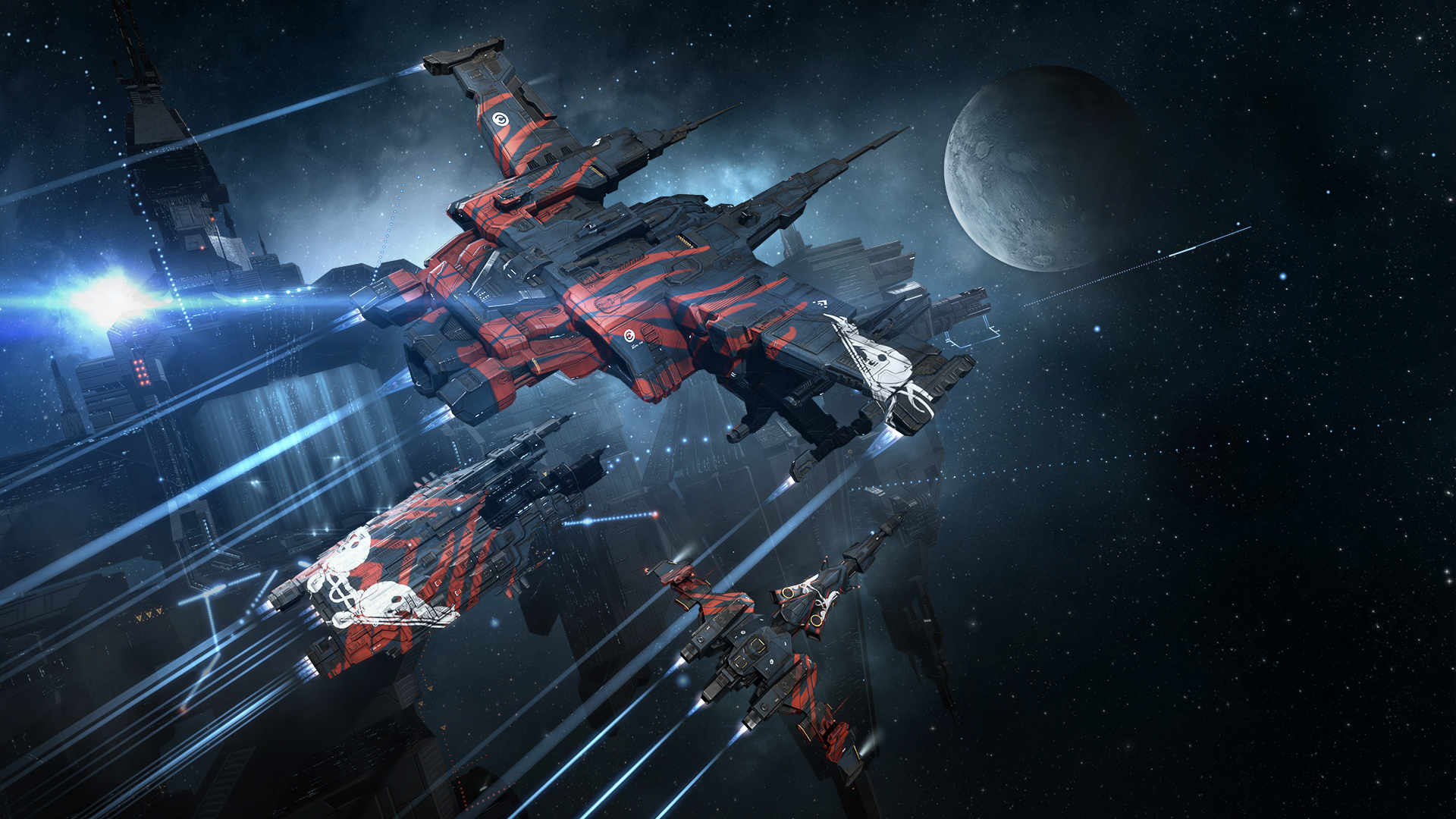 We're happy to announce that the Octopus Red Flight SKIN set has been made available in the New Eden Store for selected Caldari hulls:
Cormorant – 190 PLEX
Jackdaw – 190 PLEX
Caracal – 230 PLEX
Cerberus – 230 PLEX
Drake – 230 PLEX
Raven – 290 PLEX
Golem – 290 PLEX
Head on over to the New Eden Store to grab these SKINs for your collection!
Purchasing SKINs is easy:
Log into EVE Online
Have sufficient PLEX
Go to the New Eden Store (press ALT+4 or use the Neocom to access the store)
Purchase the SKIN(s)
The SKINs are then available in your redeeming system
01/22/2018 03:54 PM
Changes To The Fleet Fight Notification System!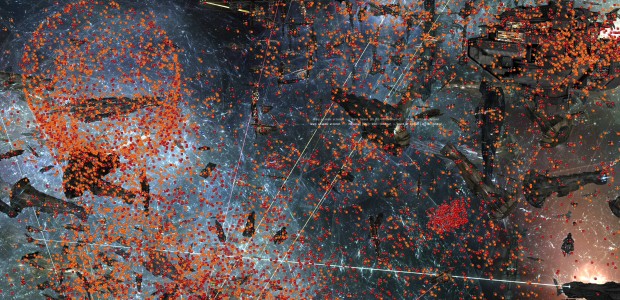 Greetings capsuleers, and especially greetings fleet commanders and CEO's.
After some discussion with the CSM early last week about issues with filing fleet fight notifications, teams Webster and Tech Co have collaborated to bring an update and improvement to the fleet fight notification tool. For those who have not seen this before, this tool allows players to confidentially notify CCP of their intention to have a large fight. This allows us to place the solar systems involved in the fight on a dedicated high-performance node to provide the best possible experience.
The CSM raised the issue of players struggling to use the tool, which would sometimes reject requests for node reinforcement for unclear reasons. The common concerns were that the issue seemed to be related to requests for fights within the next 24 hours.
After investigation, we have found that the exact cause of the issue was a logic statement that was not quite correct, and went like this:
"If the start time of the fight is less than 24 hours from the time the request is filed, reject the request".
This is incorrect because nodes are mapped at downtime. Thus, if you file a request at 17:00 for a fight starting at 14:00 the next day, it will be rejected. If you file a request at 17:00 for a fight starting at 19:00 the next day, it will be accepted. However, these two statements are actually functionally synonymous, because the node must be mapped at downtime on the day regardless.
Savvy FC's have figured this out, but it is confusing to those not in on the secret. Prior to last Tuesday's fight in 9-4RP2, some pilots expressed frustration over their inability to file notifications, while others were able to slip requests in mere hours before downtime.
We have changed the logic of this procedure. The notification tool now performs three checks, in this order:
Your start time may not be in the past.
Your finish time must be after your start time.
Your start time may not be within 25 hours of the 10:00 UTC that preceded the last downtime.
To put the third point another way: you must file a request at least one hour before the downtime prior to your anticipated battle.
We would like to remind pilots filing requests that more warning is better, but this change should take a lot of the pain out of filing short notice notifications.
This change was deployed today at 14:00 UTC.
01/17/2018 02:05 PM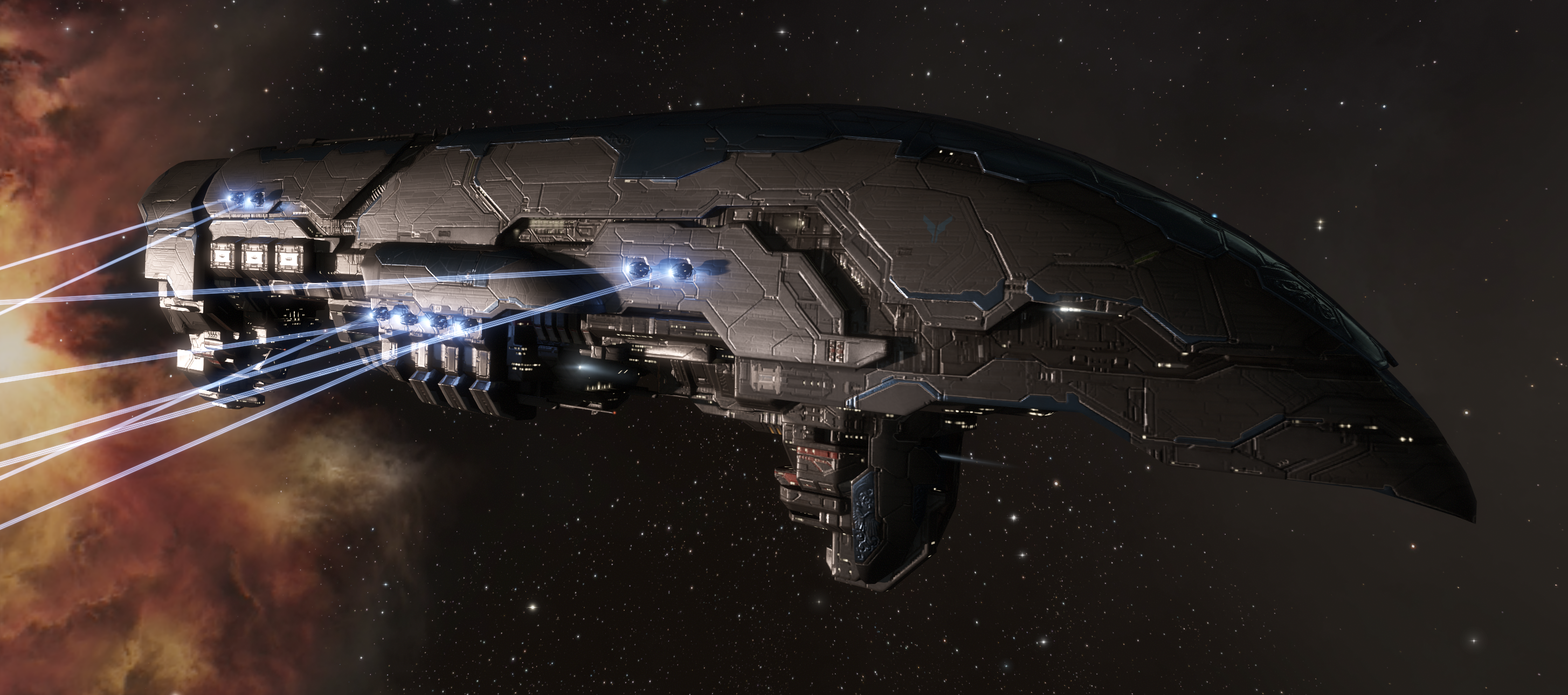 We're happy to announce that there is currently a 30% discount sale in progress on the following Equilibrium of Mankind SKINs in the New Eden Store:
Ark EoM SKIN
Aeon EoM SKIN
Archon EoM SKIN
Paladin EoM SKIN
Armageddon Navy Issue EoM SKIN
Apocalypse Navy Issue EoM SKIN
Absolution EoM SKIN
Guardian EoM SKIN
Devoter EoM SKIN
Omen Navy Issue EoM SKIN
Imperial Navy Slicer EoM SKIN
Malediction EoM SKIN
Anathema EoM SKIN
Purifier EoM SKIN
Crusader EoM SKIN
These discounts will be available through until downtime on January 23rd, so be sure to grab SKINs for your collection at these lower prices while you can!
Purchasing SKINs is easy:
Log into EVE Online
Have sufficient PLEX
Go to the New Eden Store (press ALT+4 or use the Neocom to access the store)
Purchase the SKIN(s)
The SKINs are then available in your redeeming system
01/14/2018 10:45 PM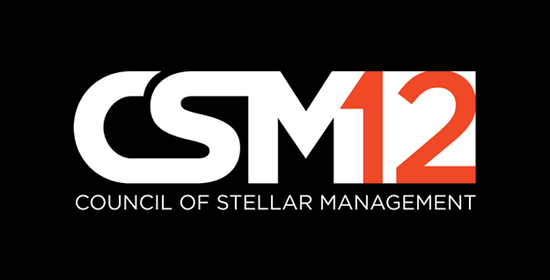 The 12th Council of Stellar Management will have its second summit of the term in Iceland this week.
The democratically elected council which represents player views and assists CCP development teams with advise and feedback year round, will have four days of back to back meetings at CCP HQ from Monday Jan 15 through Thursday Jan 18.
Developers and CSM members have requested to discuss many topics and the list of sessions has grown long as it tends to do. Full meeting minutes for each session are planned for release roughly two weeks after the summit.
Sessions include:
The Agency content finder, status and plans
Security and customer service session
PVE, NPC, AI session
Audio and Graphics updates
API, ESI and other technical matters
Onboarding of new players
Status of sov gameplay and null sec
Structures, status and plans
Feature Concept discussions
Alpha/Omega gameplay, status and options
In-game events
Economy Session
Ships and modules balance session
New recruitment program options
Feature and content brainstorming for winter 2018
Community session, community projects, tournaments etc
CSM Presents: Double session to discuss various issues from the CSM that don't fit elsewhere or don't need a whole session.
A sit down with producers to round up the summit and allow the CSM to follow up on

Note that this is probably not a final list of topics. Typically some topics get added once the summit gets underway and a couple of topics are already likely to get added.

This is a good time to reach out to the CSM members and let them know what you think they should bring up in the summit.